Sunday. 4.26.09 2:40 pm
The long awaited apparel...
This is my first designed top. Basically I mean design as in telling the tailor what I want. I got this fabric at a discounted price and I'm happy I got this fabric!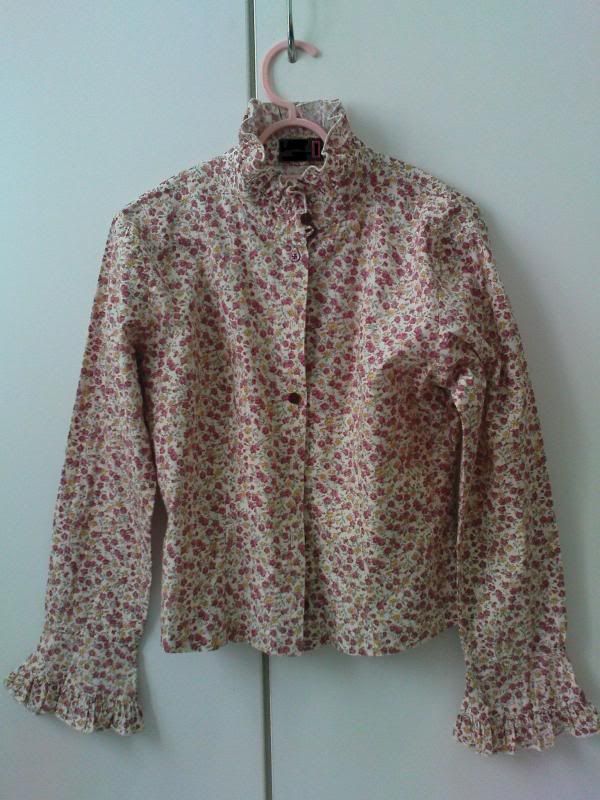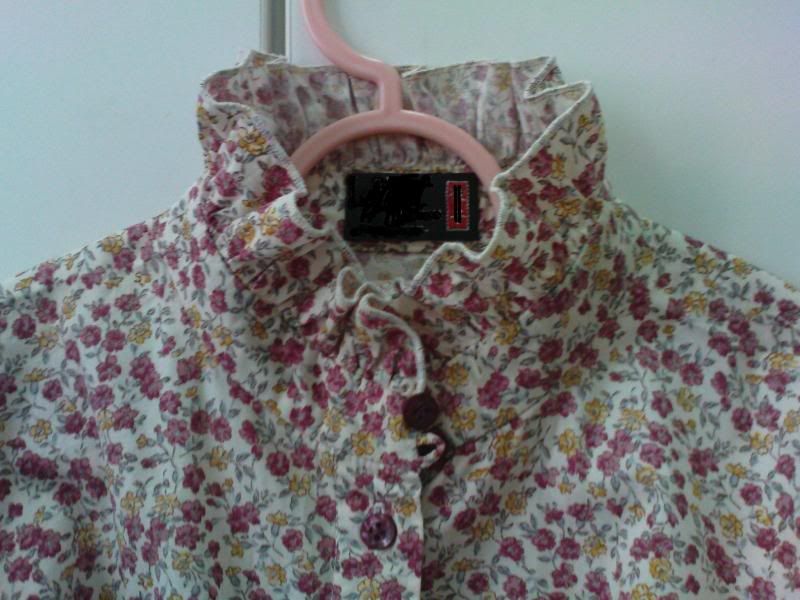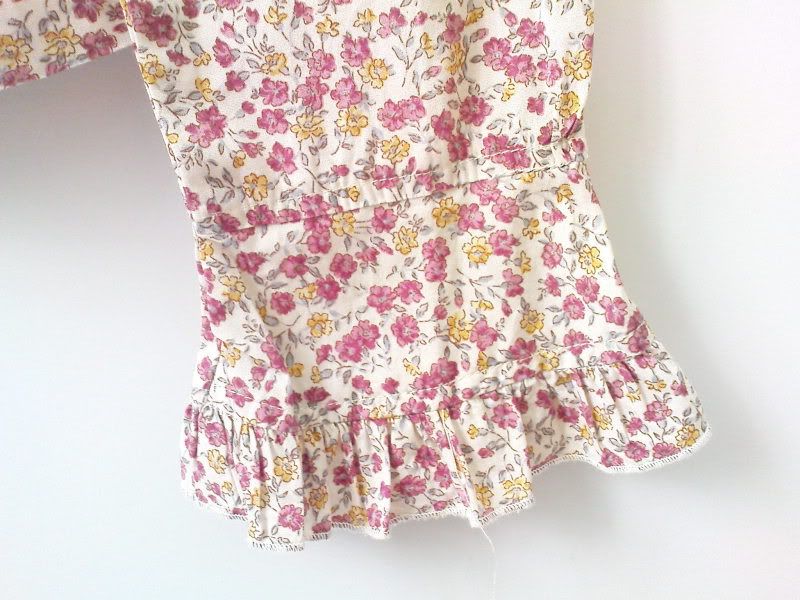 This is the jacket I was referring to in my previous post where my friend called it 'very auntie looking." The jacket from the picture may look awful because it seems my camera doesn't seem to be able to capture the right colour texture at times. And also my room has very bad lighting for photo taking. The print might be a little too dark but it's actually a mixture of gold and brown. I waited for months for a discounted price on this fabric. I think I waited 6 months. My auntie and mum also bought the same fabric as me. I'm not sure what are they going o do with it.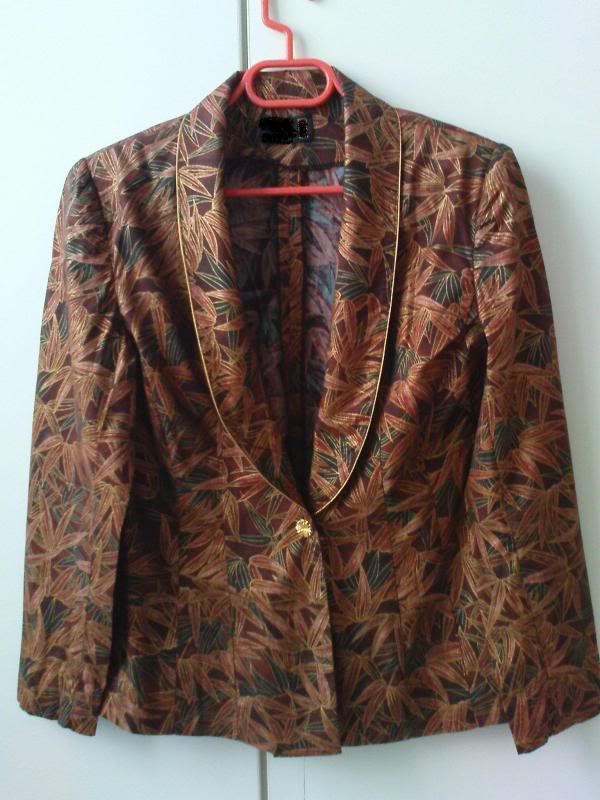 I had a hard time to find the buttons because gold buttons are in extinction. It was abundance 10 years ago but many people nowadays prefer to buy than to tailor-make their clothes, that's why.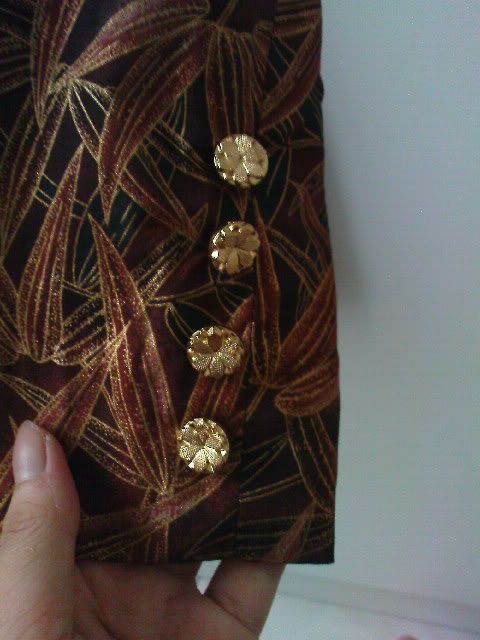 This jacket is pretty smart with black pants. And I thought a Thomas Sabo necklace to accompany this jacket would be perfect ....
Comment! (7) | Recommend!
Who would have thought this blogger would be able to sit on the same table for a meeting with a bigshot this morning and will be for the next few months until the end of 2009?
Comment! (4) | Recommend!
I'm so addicted to these performances. I found this in a forum and I just got so hooked because I just could not stop laughing!
Joo is the pianist and his partner is Igudesman. I just love his expression. Enjoy
Did you enjoy? Then leave your footprints!!!! Go Meowing!
Comment! (7) | Recommend!
Thursday. 4.23.09 9:26 am
Meow everyone!
Good news. I finally know how to upload pictures from my mobile phone to my laptop. So stay tune for more upcoming and interesting pictures! These two below are just an example taken from my mobile phone which is just 3.2 megapixel.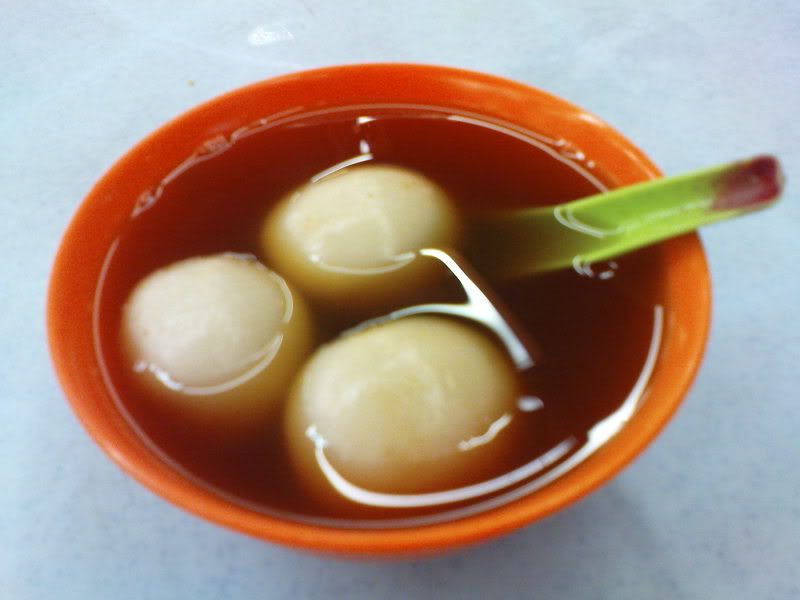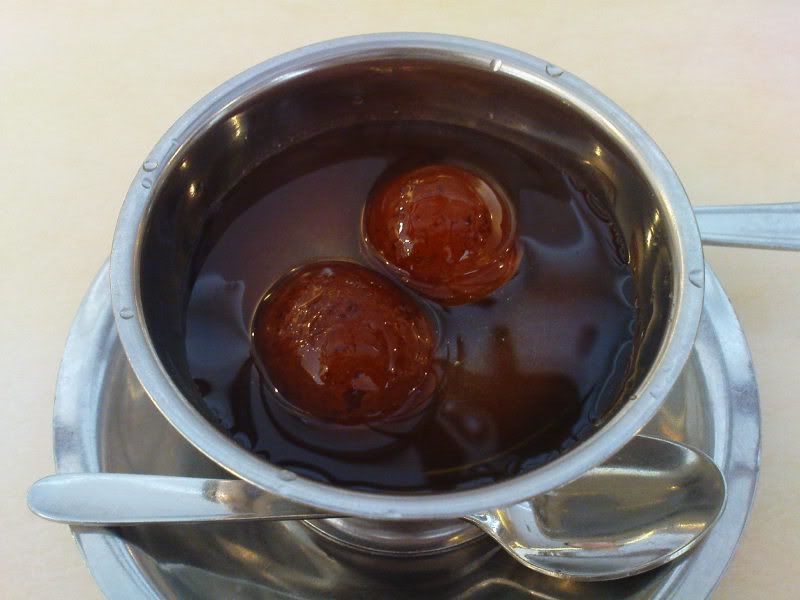 Comment! (8) | Recommend!
Happy Earth Day
I smile
at my young tree
Comment! (3) | Recommend! | Categories: Haiku [t]
A friend of mine commented on my jacket as old-fashioned and auntie-like. Her comment made me boiled. I spent every ounce of energy to look for the right material and pattern to make the jacket. It took me months to find the right button for the jacket and she said it's soooooo old-fashioned. If it is the cloth at the fabric shop won't sold out. Mine is the second last piece. This friend showed me a blazer which she bought in Australia. I thought how smart and sheek is the blazer compared to mine. Cheh. Hers is so auntie-like and it doesn't suit her small frame for the jacket is big! And said mine old?
I will post a picture of my jacket when I have iron it. And to worm worm, I appreciate a lot if you don't comment anything on my jacket for you are fashion blind. And I don't appreciate any joke you make about my fashion style because it is not funny and I would remember until the day I die you commented my lolita top as similar to your grandma blouse. That was the most hurtful insult I have ever had. I would definitely remember that. This is not about not accepting criticism, this is about infringing my privacy and freedom by imposing your thought and belief by always saying "You should wear this". Even my mother doesn't tell me that sentence more than once. But you did that at least three times last Friday.
Now I will be off to hunt some materials to make another outfit. But first I need to think of a design for my mother. Aiya.
Comment! (8) | Recommend!