Monday. 8.13.07 10:12 pm
This is totally coming off the top of my head. So if it's half-baked, wrong, or maybe too emotional (which is part of the point), that's why.
OK, well. I definitely have no idea how to start this. Time to jump.
So there's three parts to any human. Body, Mind, and Heart. I don't think a soul really plays into this essay or whatever, if you believe in it. Since I'm not really talking about sex, and the body doesn't make many decisions beyond that, we'll leave out the body, too.
Decision making. The heart and mind. Here's what I've deducted, which many might actually take for granted. Well, it's interesting to me.
There's quirks to everything; cons and pros, loss and profit, upsides and down. Let me count the good sides of the heart and mind.
The heart is hopeful and caring, among other things that are lost to my mind. Compassionate. The mind is almost the exact opposite. It's efficient, logical, and will come to a conclusion that makes sense, no matter what.
It's been widely understood, I think, that the mind and heart don't get along. They come to different conclusions. They disagree. In fact, people can simultaneously act on two different choices, and they just can't decide what choice to go with. It's silly.
I don't think it's possible to completely ignore your heart or mind, nor is it wise. You'd end up a crying buffoon or a cold monster. But you CAN weigh different decisions differently. They way I'd go about it is, go more by your heart than your head. Get as much out of life as you can. If it gets you in trouble, use your head to get out. Not literally, like in the movies. That's so lame.
Is it just me, or do I write kind of lop-sided? I might go back later and pull a good point out of this. In the meantime, can I get some responses? I miss them.
I need to write this stuff down when it comes to me. I just can't rely on my memory.
Comment! (4) | Recommend!
Bored out of my lost mind
Thursday. 8.9.07 1:05 pm
Here's an awkward situation.
And while I'm at it, check this out.
OH! OH! Who here remembers when I made this?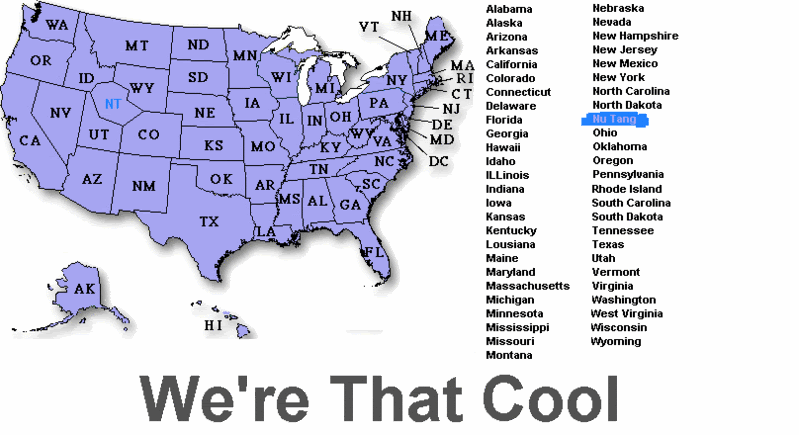 Nobody commented my last post...except for silver dot! YAY DOTTY!
Comment! (4) | Recommend!
Wednesday. 8.8.07 12:54 pm
Sorry for the delay, my drooling fans. I got back from Isle of Palms beach with AJ on Sunday. My mom left on a work trip on Monday, so I've been almost living at a friend's house from up the street. Almost. I spend a lot of my free time here.
Which leads me to announce that I finally procured and read the last Harry Potter book. And I must say, with all the drama and suspense that was built up, the ending was almost...bland. I dunno. There were definitely enough plot twists to choke an educated horse, though. Which I appreciate. Keeps us on our toes, Rowling does.
Me and AJ "joined" a family reunion at the beach. We were in the pool, and there were randomly 20 or so people having a huge balancing fight on the rope dividing the deep end from the shallow. We couldn't decide if they had all just met and randomly became friends, or knew each other from previously. But we wanted in. Heh.
AJ- "Do you remember how we met Haley and Liz last year?"
Steve- "Not really. We just kind of...meet-ed with them."
"Didn't we shout at them that the current was pulling them over?"
"Oh, yeah. YOU'RE DRIFTING!"
(Both laugh)
"Stevie...where are you swimming? What are you doing?!"
"I'm meeting!"
Anyway, we hung out with two of the girls and their closer relations for the rest of the week. And I think one of them gave me swimmer's ear. Through the pool water, not ear sex. Don't worry.
I got very tan and only a little burned. The whole top layer of skin on my face felt tight when I got back, and the immense amount of chlorine in the water at the YMCA made it get flaky, so I scraped it off. Kind of like a lizard, but not as clean. Now my ears and parts of my shoulders are the only flaky parts of my body.
My neck has a crick in it from trying to type and keep the medicine in my ear at the same time.
Lateralus is a very long and very inspiring song. Sort of.
Yeah, the title was totally mis-leading. Catch you guys later.
Comment! (2) | Recommend!
Saturday. 7.28.07 5:15 pm
Sometimes, with the way people talk on the net, I wonder if having a title of just letters would attract more attention.
The second week of Clemson was better than the first. More people. No jerk-heads. Seriously, the first week I was there was full of guys who ended all their sentences with "bitch" and talked about getting some from the girls there, as long as the ugly ones had bags over their heads.
For the good of my later reading: Read page 84 of your diary.
There were only a few guys like that this week. Other than the fact that they actually played a game to see who could get the farthest with different girls, they didn't actually piss me off. And they didn't throw toilet paper.
IDGARA means I don't give a rat's ass. Fun to say.
The first dance was lame, to say the least. The second was great. Even the punch was good. It was GREAT, in fact. Great punch.
Anyway. Mom is already cracking down on me about my room. I guess she's trying to get in much nagging as she can before I leave. Tomorrow. Heh.
I don't especially want to go to the beach. Nothing personal AJ, but I'm subor tired.
Speaking of subor, I wonder if dave has updated recently. Hmm.
I made some great friends at Clemson. The best part is, they all live right around here, and one is even in my school district! That means we can all go to Carowind's, or something later. Except for Chelsea. She's a yankee. :D
That reminds me. I'm TRYING to go by Steve now. Don't hurt yourselves.
Apparently, I have a fan. HEY, MACY! You can leave a comment, if you like.
Gotta clean my room before my mom steals the keyboard. o.0
For the good of my even later reading: You didn't HAVE a diary, you dolt. How long did you look for it? I hope when I get older I'm not as dumb as I'll be in the future. Damn.
Comment! (9) | Recommend!