Monday, June 3, 2013
6- Hiking with family friends, taking pictures along the way. The sky was purplish with a round pink patch in the middle that had soft cloudy tendrils reaching out. It was sunset. Jumping from big rock to rock above and along a river in an environment that dwarfed me. (They always dwarf me) Wandering through a building (underground?) around people I didn't know. Not my realm. Everyone fleeing-- why? A breathtakingly beautiful library, all cream marble and ebony accents. Circular lobby with spiral staircases leading to the second floor where all the books were. People screaming, evacuating. They said the sky was cracking in the library. I wasn't from there, I didn't run. I went upstairs and looked around at all the people. Some guy eyed me suspiciously and was convinced the crack was my fault because I was a stranger, an outsider. He came over and yelled at me for it while a librarian talked to me about ancient insects.
I feel somewhat disappointed when I wake up and realize I can't access the pictures I've taken in my dreams in real life. One time I had a dream where I was taking pictures of things in the dream to prove something to people in my waking life. It didn't occur to me that I wouldn't be able to transfer them.
Comment! (2) | Recommend!
Sunday, June 2, 2013
5- Dreamt I was in a group hanging out with the Sprouse twins (their child selves) in a mansion when a group of criminals hacked their bank accounts and took over all their finances. We got kicked out and were all homeless, and needed to find a way to regain control of the money/assets. On a train, some fanatical meat eaters came aboard and I had to use feminine charm to prevent them from force feeding me meat.
For once, feminine charm actually worked. >.>
I have to use feminine charm a lot in my dreams but it doesn't usually do much.
Comment! (3) | Recommend!
Saturday, June 1, 2013
4- A pigeon walking underwater to get a fish, WST
I have to do a writing skills test for the school I'm transferring to. Last night I dreamt that I was taking it and they were quizzing me on things from
To Kill a Mockingbird
. I didn't know how to answer some of the questions, and I kept thinking, "why are they testing me on this? I haven't read this book in eight years!''
When I woke up I realized the math checked out and I really haven't read it in almost eight years. I was 13 when I started high school (turned 14 about a month in), and I'm 21 now.
Kind of scary to think about. High school feels farther away every day.
---
Xanga is undergoing a huge change. I'm... going to have to do something about the huge amount of pictures I have stored there. :|
---Edit---
OH MY GOD IT'S SO CUTE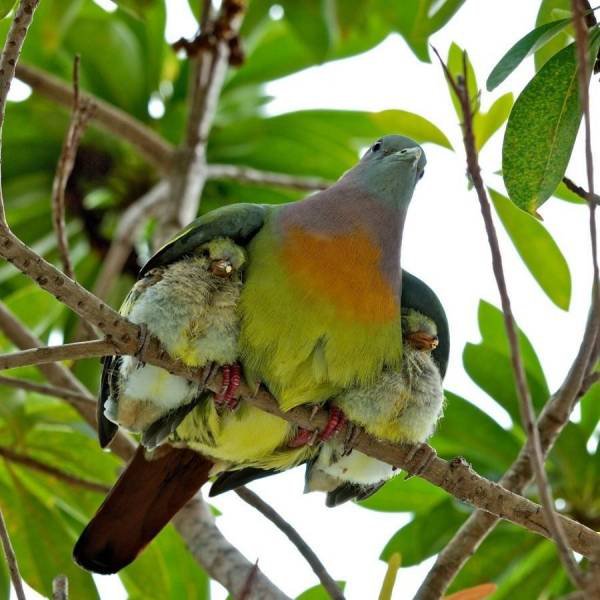 Comment! (4) | Recommend!
Friday, May 31, 2013
Remembering dreams again. I didn't keep track of all of them last time I remembered so many, so I thought maybe I would attempt a record if this lasts awhile.
1- Evacuating
2- Forest pathways, separate reality, cannibalism
3- City streets, where's my camera?, wandering aisles in search of cereal
It is strange to feel so detached but so clear.
Very apathetic I guess.
Romeo is chirping and making sleazy noises at Cici.
Comment! (0) | Recommend!
Wednesday, May 29, 2013
I dreamt something bad was going to happen and it was all our fault.
We were too wasteful, too reckless, too in-denial until it was too late.
My mom told me that we had to leave San Jose, that they were ordering everyone to leave, because of what was going to happen. We could never come back. We would have to drive down to live in Los Angeles, because they were still holding out there, at least for a little while.
We had to be gone by 2:30 PM. There was no time to take everything, and anyway there wasn't space. I hurried around the kitchen, trying to grab foods and spices to throw into a bag, then went to my room to pack my most important possessions.
I looked at all my things and thought about how they would probably be taken or destroyed by looters. My neighborhood, which had been safe and quiet my whole life, would fall into disrepair and decrepitude after being abandoned.
And then I saw my birds, and I knew they were more important than my stuff, even if I'd never be able to replace my things. I needed to find a cage I could transport them in, since their normal one is too big...
Frantic searching, dread, feeling the sense of impending doom, leaving almost everything behind, knowing we were only delaying the inevitable.
And in the dream I made a friend
And knew I would never see him again
And that just made it worse.
Comment! (4) | Recommend! (1)
Tuesday, May 28, 2013
I went to bed around 9:30 last night because I was exhausted, woke up around 3:30 AM, and then went back to sleep until 9 AM.
Meaning... I wasn't dead tired during school like I usually am. Yay.
We got our midterms back in Poli Sci. That obnoxious guy I want to constantly punch in the face because he thinks he's a rapper got a 57% on his. I got 105%.
Smug? Yes.
AND I caught Groudon in one try in Pokemon Ruby.
So smug. Especially since I was reading a forum post talking about how they put him to sleep and had him down to 1-2 HP and used 10-20 ultraballs with no success.
My battle lasted 30 seconds and I only used one ultraball. Hehehe.
Comment! (2) | Recommend!
GIF, like the peanut butter brand
Monday, May 27, 2013
So, you may have heard that the creator of the .gif format announced
it's pronounced as "jif"
.
Not really related to that, I've been looking at a lot of gifs lately thanks to
gifsound
.
I've already shown this to quite a few people:
Oh yeah
Confusingly sexy.
Comment! (2) | Recommend!
Thursday, May 23, 2013
Boyfriend:
There is something happening downtown
Oh god
An explosion.
Me:
What?
Boyfriend:
An explosion! Holy shit!
Me:
Baby???
---Eight minutes later---
Boyfriend:
Of flavor! This cappuccino is amazing!
Me:
>:C
I hate you.
Boyfriend:
It's the bomb!
Comment! (3) | Recommend!