BEYONCE:TRACKLISTING FOR THE RE-RELEASE OF B'DAY
Tuesday. 3.6.07 5:48 am
he tracklisting for Beyonce's B'Day re-release, scheduled to drop April 3rd, has been revealed.
Tracklisting
1 Beautiful Liar (Spanish Version With Shakira)
2 Irreplaceable
3 Green Light
4 Kitty Kat
5 Upgrade U (Feat. Jay-Z)
6 Flaws And All
7 If
8 Get Me Bodied (Extended Mix)
9 Freakum Dress
10 Suga Mama
11 Deja Vu (Feat. Jay-Z)
12 Ring The Alarm
13 Resentment
14 Listen (From The Motion Picture ''Dreamgirls'')
15 World Wide Woman
16 Check On It
17 Amor Gitano (With Alejandro Fernandez)
18 Beautiful Liar (English Remixed Version With Shakira)
Bonus DVD: (NTSC System, Region 0)
Beautiful Liar (With Shakira) (Video)
Irreplaceable (Video)
Kitty Kat (Video)
Green Light (Video)
Upgrade U (Feat. Jay-Z) (Video)
Flaws And All (Video)
Get Me Bodied (Extended Mix) (Video)
Freakum Dress (Video)
Suga Mama (Video)
Deja Vu (Feat. Jay-Z) (Video)
Ring The Alarm (Video)
Listen (Performance Version)
(Source)
Comment! (0) | Recommend! | Categories: muzik buzz [t], beyonce [t], bday [t], tracklisting [t], anthology [t]
YUNG MONEY:YUNG MONEY MIX IS BACK IN STOCK @ CD BABY
Tuesday. 3.6.07 5:02 am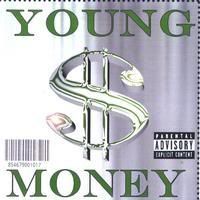 Purchase
Here
I've been waiting for this to come back in stock for a while, now I can get it because I wanted the song called "4 ever"
Comment! (0) | Recommend! | Categories: muzik buzz [t], yung money [t], yung money mix [t], cd baby [t], album [t]
LOOK OF THE WEEK:LETOYA LUCKETT
Tuesday. 3.6.07 4:43 am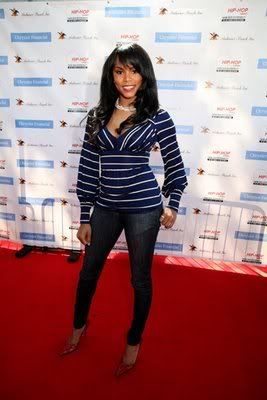 she look to cute in this outfit, and I love the red lipstick and the red shoes.
(Source)
Comment! (0) | Recommend! | Categories: flicks [t], letoya luckett [t], hip hop summit [t], houston [t]
WHERE IS DANITY KANE'S STYLIST?
Tuesday. 3.6.07 3:38 am
Danity Kane was in Vegas this weekend,and some of the girls just looked a mess. I don't know why Diddy won't give them a stylist, shit he got money out the ass to pay for it. They shouldn't be going around looking like their clothes came out of the Rave or Rainbow or something. Diddy should be ashame of the way he treats his artist, and just ain't fair.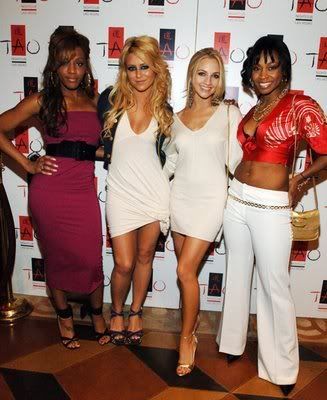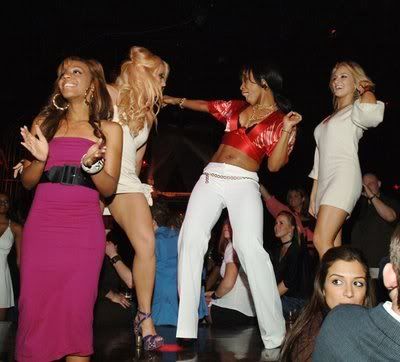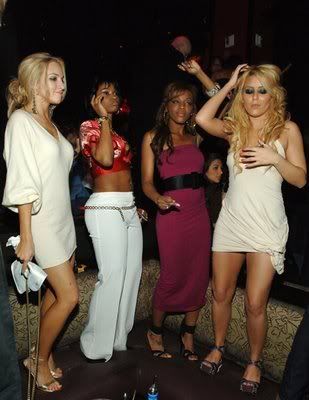 (Source)
Comment! (0) | Recommend! | Categories: flicks [t], danity kane [t], vegas [t], stylist [t]
HOT GHETTO MESS OF THE WEEK
Tuesday. 3.6.07 1:09 am
A MESS, AIN'T IT.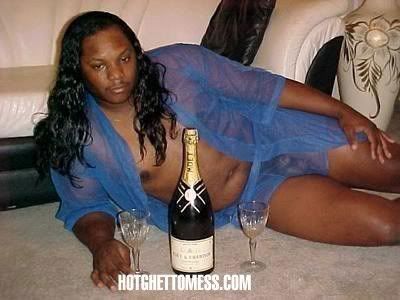 HE LOOK TOO GAY, THIS IS SOMETHING PEOPLE SHOULD REFRAME FROM DOING, ESP. MEN.
Comment! (0) | Recommend! | Categories: flicks [t], hotghettomess [t], weekly [t]
Beyonce Under Fire Both At Home and Abroad
Monday. 3.5.07 4:37 pm
The backlash at Beyonce continues as Hot 97 personality, Miss Jones and her morning show cronies pull a stunt to put MIss Knowles in her place, while simultaneously Bey is being criticized by the entire continent of Australia!
PETA is getttin' at her ass for this photo too!
Miss Jones re-recorded "Upgrade U" and changed the name to "Upstage U" as in Jennifer Hudson upstaged Beyonce by winning Best Supporting Actress.
Listen to it here.
Elsewhere in Australia, officials are coming down on Bey for have ads showing her smoking in all the major magazines and newspapers advertising her tour and re-release of B'Day.
Here are some comments from Australian officials:
While it doesn't break any laws, we're disappointed Beyonce has tried to portray this kind of image to her Queensland audience.
Beyonce was portraying smoking as "sexy and cool" in the advertisements. There are other ways she can create this image without having to use tobacco products.
With young women, image issues usually win out over health issues and it can actually be a prompt for them to start smoking.
It's unfortunate that someone like her, who is a high-profile celebrity and role model, has cigarettes in their advertisements in this day and age. She doesn't need to get attention like that.
I guess here in the states it sounds petty but peeps are talking this anti- youth smoking thing seriously!
Guess its time for a lil upgrade of this Worldwide Woman.
(Source)
Comment! (0) | Recommend! | Categories: muzik buzz [t], sohh soulful [t], soulma [t], beyonce [t], miss jones [t], australia [t]