To all the Mommy's on NUTANG!!
Friday. 5.11.07 7:22 pm

Behold the Mother with Her Newborn Child
By: Nicholas Gordon

Behold the mother with her newborn child!

An icon of a hope that never dies.

Death may label all we cherish lies,

Yet this love lies too deep to be defiled.

We clear an inner field where fate has smiled,

Letting play the pleasures of surmise,

Holding back all contrary replies,

As though our thoughts might turn the winters mild.

Despite the well-known travesties of time,

Each time a child is born we dream anew,

For only thus our losses are regained.

Though we must share the destiny of slime,

No passion in our palette is more true

Than that which cradles innocence unstained.


Comment! (6) | Recommend! | Categories: lazypuppy [t], AmbrosiaB [t], crochetmama [t], princess_oo [t], Kahne_Earnhardt_Fan [t]
I need your support.....(please)
Tuesday. 5.8.07 8:54 am
Hey guys... you all know that I have been so unhappy at my current job right? Well, I am hoping I will be working at a new place soon. I have my interview today and I am so nervous.
Can I please ask all of my friends here at Nutang to think positive thoughts about me getting this job today? I really need a job change and I really, really, want this job.
Thank you (in advance) for your positive thoughts and support.
Comment! (30) | Recommend! | Categories: murad [t], lanza [t], davexlabs [t], ranor [t], dilated [t], elessar [t], kirei [t], changbang [t], ikimashokie [t], jmc [t], nutang community [t]
Monday. 5.7.07 10:39 pm
Today I went to downtown LA to shop for fabric and discount stuff. I saw sooooo many knock off Coach purses and Juicy Coiture (however you spell it). I am just about ready to start my hawaiian dance school therefore I was shopping for material to make a new dance skirt. So anyway.... I have not been to the garment district before so I went with Hiroko to look for stuff.
It was SO FRIGGEN HOT!! It was 95 degrees in the sun and must have been 85 degrees in the shade. I felt like the heater was on in the shade. If the wind blew, it blew hot air off the asphalt roads. I felt like I was in the sauna at the gym.. except with more people around. ha ha.
Bottom line... I bought socks for my boys and fabric for my daughters dance skirt, oh yeah... I also got an awesome tan and sunburn on my cheeks and nose.
Comment! (3) | Recommend! (1) | Categories: weather [t], downtown [t]
Two days left (high from life)
Sunday. 5.6.07 11:37 am
There are just two days left of my "vacation". Back surgery was the BEST thing and just the RIGHT time. Some things are just blessings in disguise. At first I viewed my surgery as something scarey and absolutely terrifying! Preparing myself mentally and emotionally for surgery was making my body so tense.... However the pre-op surgery drugs helped to keep my body relaxed.
During all this time, I did not have to deal with my incompentent boss, my overwhelming job and the fear of drowning in my work. I feel like a new person, or shall I say I feel as if I have been given "myself" back. My overall health is better, my weight is under control, my skin is smooth and clear, my hair is strong and healthy... Yes. Life is good.
Comment! (6) | Recommend!
I really hate the dentist
Saturday. 5.5.07 3:12 am
I really hate the dentist now. I went there and they really did not do much with my teeth because the stupid novacaine did not work. The maximum dose that you can give someone is 8 shots. They gave me 5 shots and I could STILL feel sensitivity in my tooth and gum. I totally did not get it. All I know is that I was not feeling too good.
I HATE shots therefore I was not happy about getting more than one. I could feel the water, the air blowing on my tooth and the drill. I was really trying hard to imagine being in the warm sun on a tropical beach enjoying hearing the ocean hit the sand... but it did not work! I have to go back in two weeks. It has been 7 hours since my first injection and I am finally feeling normal again. But now, my mouth hurts so bad. I feel a lot of pain near the back of my mouth like the needle kept poking at my jaw. I really dont think he is too good with the novacaine thing. This is a new dentist. I am too scared to go back!
.
Comment! (2) | Recommend! | Categories: dentist [t], root canal [t], novicaine [t]
Friday. 5.4.07 4:25 pm
Well, my back is all healed and I am now ready to go back to war, I mean work! I am not too enthusiastic about it but I am ready. I have had a nice long break. I even began slacking on my school work as well. I guess I was so over worked that I was enjoying not doing anything at all.
So today, I am off to the dentist for two hours. I do not like going to the dentist therefore when I do go, they have to get everything done while I am in that chair, because once I get up, I am not coming back for another year!! ha ha!
Comment! (8) | Recommend! | Categories: work [t], job [t], dentist [t]
Thursday. 5.3.07 7:24 pm
My apartment is an all electric building. This means we do not have anything that runs on gas including the stove and water heater. Because of this, management decides that they want to install all new lighting fixtures to save on electricity. Now my room is rather dim. I do not like the new fixtures because they are ugly and not very bright.
I was searching the internet for a little lamp to place on an end table and came accross this website.
Click here
. They have some really cute lighting fixtures, lamps and ceiling fans. I like something with a touch of class. That is why I was interested in the
Kichler Tiffany Classics section
. I especially liked the Sommerville Light Table Lamp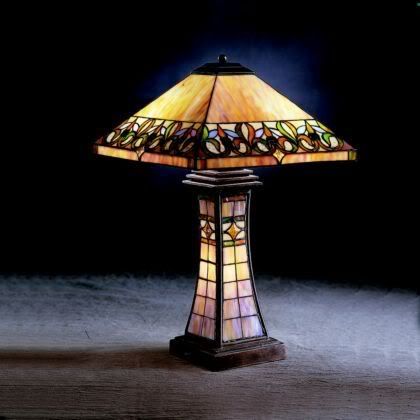 Continuing to browse I discovered these really cute lights for my
bathroom
.
Summertime is coming which means I will need to get my ceiling fan going. Speaking of which, Farrey's carries
ceiling fans
as well.
Farrey's
has delievered superior service since 1924! Their site is hacker free so you dont need to worry about your personal information floating about the web. Why buy from Farrey's? Well, for these simple reasons:
1. They have a history of superior service
2. 30-day return policy
3. Fast Shipping
4. Safe Shopping Promise and
4. Volume Discounts
Farrey's offers a wide selection for all your home lighting needs. My manager may be happy to know that Farrey's even supplies energy efficient lighting fixtures as well.
Comment! (6) | Recommend! (1) | Categories: farreys [t], lighting [t], kichler [t], minka [t], tiffany [t]
Thursday. 5.3.07 12:58 pm
I LOVE
ghost stories
. Have you ever sat around at night, in the dark, with your friends and took turns telling your favorite ghost stories? Maybe you were more likely to watch a spooky movie with your best friend or significant other.
Either way,
ghost stories
or scarey movies have their way of pumping adreneline into our bodies causes us to be excitted, scared and wanting to know more. I recently discovered this blog on blogspot that documents real ghost stories and blogs about them.
If are like me and like to be "scared", check out this blog
ghost stories
.
Comment! (4) | Recommend! (1) | Categories: ghoststories [t], blogspot [t]