Thursday. 8.31.06 8:15 pm
This is what he looks like.
I wish I had something better to put him in.
Comment! (4) | Recommend!
Thursday. 8.31.06 4:50 pm
I've decided that for the duration of it's captivity, the mouse will be named Rattata.
Yes, Rattata.
I should dodge the angry glares I'm getting. :/
Rattata likes pumpkin seeds.
Comment! (3) | Recommend!
Thursday. 8.31.06 11:40 am
So.
Dave had a mouse.
We'd found mouse presents two or so weeks ago.
Dave bought a mouse trap.
This morning, Dave sees mouse in the loo, scurrying about.
Such a cute little mouse, I went to watch it scurry.
It scurried.
And attacked me.
It runs over my foot, I pull my foot back so it doesn't nibble me, and squeak.
Mouse, who is now on the floor, leaps a foot into the air and keeps going.
Silly mouse.
Comment! (2) | Recommend!
Wednesday. 8.30.06 9:27 am
Such an interesting picture.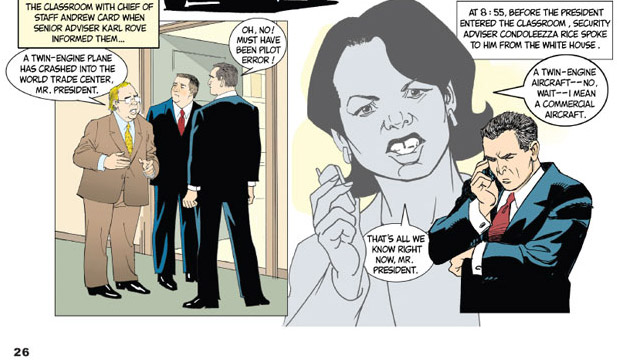 It's from
the 9-11 report... comic!
Comment! (0) | Recommend!
Tuesday. 8.29.06 11:05 am
Tayla on some quiz results: So, how'd you score? Me:
Every night...
:p
Comment! (0) | Recommend!
Sunday. 8.27.06 10:07 pm
So there was a shindig.
It seems zr0ma is quite fetching.
Ian received the Pet0r seal of approval.
I bought melon vodka (it's ok, a bit too watermelony, not enough canteloupe/honeydew), some more pear port, and a cute lil minibottle of Absolut Apeach. Sooo cute.
I did something for the first time this weekend... I don't remember what it was. Oh! I bought something from the VABC.
We went to yell at/rate the drunks, and my roomie walked by, so I waved at her. They kept walking, so I kept yelling, until she was all "oh shit!" then came over and wanted to use teh loo.
Then all of her friends wanted to use teh loo.
And then they stole some pizza. The black guy ran away afterwards.
Way to give the rest of us a good name, bro.
Comment! (1) | Recommend!