UPDATE:USHER ABOUT TO BE A DADDY
Tuesday. 4.3.07 12:59 am
I just got an update from
YBF
that the Tamika is pregnant,but her ex-husband Ryan Glover might be the father instead of Usher. This is some mess'd up stuff, I don't know why Usher would marry her, that would mean that she was still messing around with her husband.
Comment! (5) | Recommend! | Categories: rumors [t], usher [t], tamika foster [t], baby [t], daddy [t], wedding [t]
NEW VIDEO:BEYONCE-GET ME BODIED-VIDEO
Tuesday. 4.3.07 12:10 am
I personally think this video is the best out of all the videos she made for this anthology.
video:
Concrete Loop
Comment! (1) | Recommend! | Categories: videos [t], beyonce [t], get me bodied [t], bday [t]
PICTURES:CIARA @ THE NICKELODEON KID'S CHOICE AWARDS
Monday. 4.2.07 10:12 pm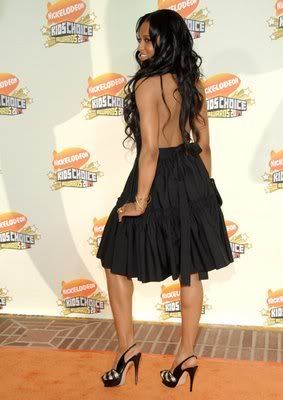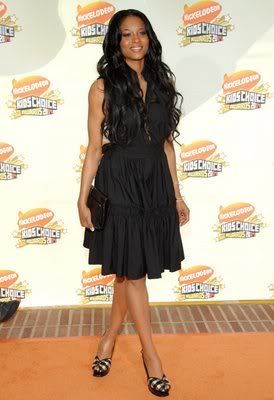 Ciara doing her thing like always, cute dress.
photos:ybf
Comment! (0) | Recommend! | Categories: flicks [t], ciara [t], nickelodeon [t], kid\'s choice [t], awards [t]
USHER ABOUT TO BE A DADDY...SAY IT AIN'T SO.
Monday. 4.2.07 9:09 pm
I just heard that Usher is about to be a daddy, hell no,and who's the baby mama his long time girlfriend Tamika Foster. Oh, I didn't mention that they are getting married in November what a mess, and she not even cute plus she old as hell no offense to the old folks...lol. She was married while she was messing with Usher,and her divorce just got finalized a couple of weeks ago,and she ready to hop back into another marriage. She definitely is stupid, but I guess Usher got more money or something, but I forget to say that she has three kids from that previous marriage. Eventually, Usher will get tired of this bullshit, and wise the f'k up, because I personally thought he would of done way better than this but in the end I wish Usher the best of luck with the baby and his new family because he gone need it.
He better get a prenup or he gone be jacked up.
thanks to
Sandra Rose
she broke this story first I think.
Comment! (0) | Recommend! | Categories: rumors [t], usher [t], tamika foster [t], baby [t], daddy [t], wedding [t]
Paul Wall Myspace Secret Show Tomorrow, 4/3 In Houston
Monday. 4.2.07 8:07 pm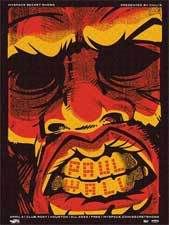 Tuesday, April 3rd
Club Roxy
5351 W. Alabama St.
Houston, TX 77056
Doors @ 7:00pm
FREE / ALL AGES
The show is first come first serve so get there early and stay in line.
Comment! (2) | Recommend! | Categories: concerts [t], paul wall [t], secret show [t]
PAUL WALL ALBUM IN -STORES TOMORROW
Monday. 4.2.07 7:49 pm