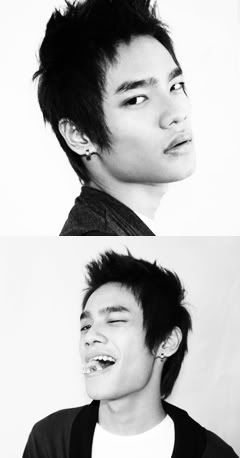 Beneath Inconsistency and Imperfections.

FOLLOW ME: http://twitter.com/Derrickweejh

people who kept complaining about why
can't they comment, which is because you
just have to type the first four code given.
hah i know its stupid but this is how it works!


Sunday. 7.5.09 12:19 pm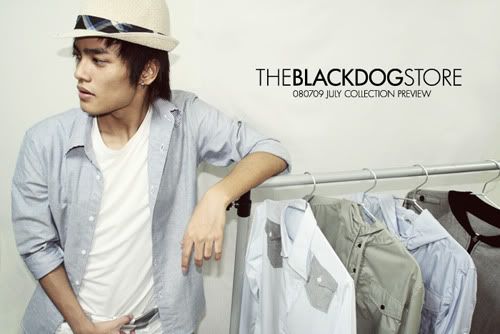 Do check it out soon.
Comment! (0) | Recommend!
Monday. 6.29.09 3:02 pm
What worries me is about the future.
Dont know what god has installed for me.
Life is hectic and life can be such a bitch.
Many things i want to achieve and yearn for but its never easy.

Well life goes on, as said there's nothing much you can do about it,
but just enjoy the little moments spent.

Goodnight. 3.15am
Comment! (4) | Recommend!
Can't stop me from smiling.
Friday. 6.26.09 5:17 am
I'm smiling, right back at you.
Comment! (0) | Recommend!
Sunday. 6.21.09 5:32 am
Today its the fourth day my Grandma is in the NUH.
Gonna visit her later. Heard she might be discharge tmr. What a relief.
Thanks to those who cared and sorry for being emotional lately.

On the other hand, I was shocked to see my Grandpa came back with two police officers.
This morning he went down to NUH alone to visit my Grandma, unfortunately he forgot the ward number.
Therefore, he got lost in the hospital. SIgh.
Guess his memory is really bad. He even forgot the name of the Wee brothers.

Oh well, al these do eventually happen to ageing people.

-i'm surrounded by your embrace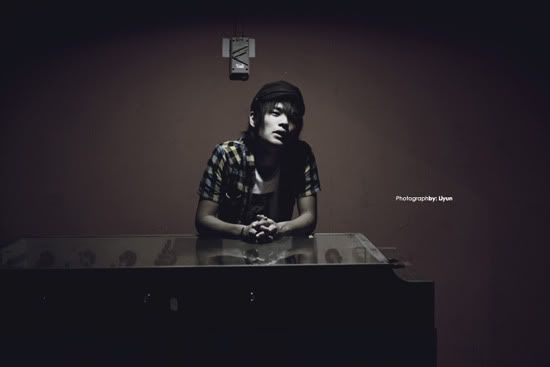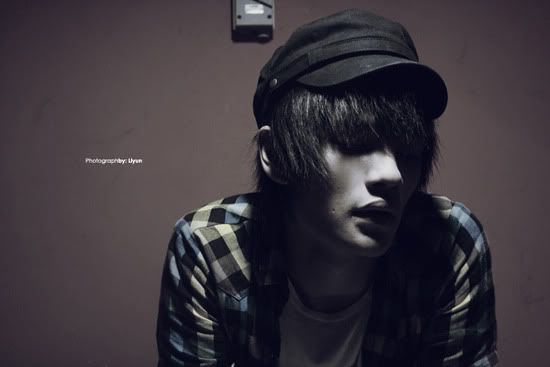 Comment! (5) | Recommend!
Wednesday. 6.17.09 6:41 am
i was so curious why there's a burning smell coming out from my kitchen.
First thought, it could have been my Grandma who have forgotten to turn off the fire.
Unexpectedly, she was lying on her bed feeling very sick.
I've never seen her this sick in my 18 years of life.
Her forehead was burning and i quickly went and grab a glass of water and panadol.
I didn't know what to do at that point so i called my brother.

Grandma was feeling very uneasy and dizzy, she could hardly respond to us.
After she took the panadol and drank some water.
She started to puke on the floor.
I was so pissed off with my Dad, he was screaming at me. Why?
He wants to mop the fucking floor.
It seems like cleaning the floor is way more important then my Grandma's health.
He doesn't seems to understand or is he really that heartless.
At that very point, i feel like punching his face straight but i cannot be bothered.

My bro brought my Grandma to the toilet and wash up, while i went to clear the mess.
Right after my Grandma came out from the toilet she almost fell.
She is utterly weak and dizzy, at that moment my heart sank. It hurts so so bad.
I got very emotional and tears are invited then.

Called my close friends, as i needed someone to talk to.
A pair of listening ears will do. I seriously dont know what to do in future.
Parents and brother are working and i'm busy with school.
Who will look after my Grandparents? They meant alot to me.
My Grandma never fails to cook three meals a day, or even supper.
She wakes up 3am in the morning daily just to prepare food for my Dad to work.
Even i sleep more then she does. I really dont know what to do now.
I want the best for my family but i feel totally useless.

If there's God, please bless my family.
They are very hardworking and kind people.
As for my Grandma, she doesnt deserve to be sick at all.
I really hope she gets well real soon. I really do.

I feel hurt, helpless, clueless and useless.
Comment! (9) | Recommend!
Saturday. 6.13.09 12:20 pm

Comment! (0) | Recommend!